Sale!
Slim Tox Relax Green Tea (25 Teabags)
You Save: INR 225.00 (45%)
Flavourful & Detoxifying Drink
Helps in Lowering Blood Fat
Full of Antioxidants
Good for Liver Health
SLIMMING & DETOXIFICATION GREEN TEA: Tea Yard presents a potent mingle of green tea infused with Hibiscus, Valerian Root, Garcinia Cambogia, etc. so you can enjoy detoxifying, slimming & relaxing, benefits. Regular consumption of this SlimTox green tea helps in eliminating toxins & calories from the body in natural manner.
GOODNESS OF MANY INGREDIENTS: Our experienced & qualified team uses the combination of Green Tea, Hibiscus, Garcinia Cambogia, Cinnamon, Tulsi, Valerian Root, Nettle, Anise Seed, Ginger, Turmeric, Senna Leaves, Arjun Bark, Star Anise, Coleus, Cardamom & Fenugreek to prepare this revitalizing flavour.
BREWING INSTRUCTIONS: Place pyramid shape tea bag into the cup. Use fresh water for brewing tea & add boiled water (90°C) into the cup. Allow tea leaves to brew for 3-4 minutes or according to taste. Reuse tea leaves one to two more times. Allow additional 30 seconds steeping time for every use.
RESEALABLE AIR-TIGHT POUCH: Our 50g bag of loose green tea will provide approximately 50 servings, not including the re-steeps. Besides, its convenient resealable air-tight pouch is lined with aluminium foil lining inside so you can ensure that your tea will remain fresh for months to come.
WHY TEA YARD GREEN TEA? We follow stringent parameters to serve you only the best i.e. Ingredients Sourced from Native Region, Original Species of the Tea, Grown Organically under Natural Environment, No Added Flavours, Additives or Preservatives, World-class Production Methods, & Speciality Packaging for Longevity.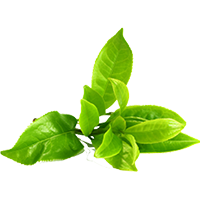 Green Tea
Green tea is rich in healthy bioactive compounds which may increase the process of weight loss. Green tea is anti-inflammatory that may help reducing skin irritation, skin redness & swelling. It is an impactful remedy for minor dermatological conditions. The green tea compounds are helpful in soothing the dull skin & pale hair fibres.
Hibiscus
Potent antioxidants found in hibiscus include anthocyanins. Anthocyanins are responsible for the plant's vibrant colour. They may also help to prevent many chronic diseases and have antibacterial properties. Some believe that the properties of hibiscus can help treat high blood pressure, high blood sugar, and high blood pressure.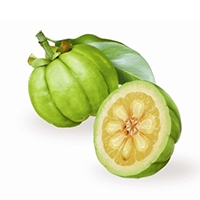 Garcinia Cambogia
The chemical hydroxycitric acid is found in garcinia. HCA may help to prevent fat storage, control appetite, and improve exercise endurance. Garcinia is taken orally for weight loss, exercise performance, joint pain, bloody diarrhoea, increasing bowel movements, and treating worms and parasites.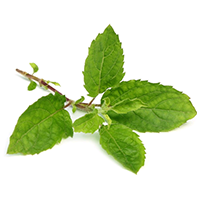 Tulsi
Tulsi contains a lot of Vitamin C and zinc. As a result, it acts as a natural immunity booster and helps to keep infections at bay. It has powerful antibacterial, antiviral, and antifungal properties that protect us from a wide range of infections. Tulsi leaf extract boosts the immune system by increasing the activity of T helper cells and natural killer cells.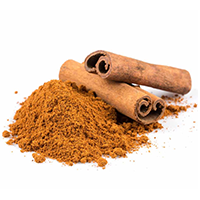 Cinnamon
Cinnamon is a spice derived from the inner bark of trees known scientifically as Cinnamomum. Cinnamon's distinct aroma and flavour are due to the oily part, which is high in the compound cinnamaldehyde. It contains antioxidants, which shield your body from the oxidative serious harm triggered by free radicals. Cinnamon contains numerous antioxidants, including polyphenols.
Valerian Root
Valerian root contains a number of compounds that may aid in sleep and anxiety reduction. Valerian has received attention due to its interaction with gamma-aminobutyric acid (GABA), a chemical messenger that aids in the regulation of nerve impulses in the brain and nervous system. Valerian root also contains the antioxidant properties hesperidin and linarin, which have sedative and sleep-inducing properties.
Nettle
The herb nettle is well-known for its medicinal properties. It is mostly consumed as tea to improve a variety of health issues such as heart disease, gut health, immunity development, kidney function enhancement, allergy relief, UTI treatment, and arthritis pain. It is a powerful blood purifier that removes toxins from the body, making it an ideal addition to your daily routine for staying healthy.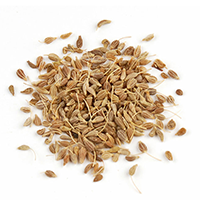 Anise Seed
Anise seed is one of the potent herbs that contain a plethora of nutrients. It encompasses small amount of manganese that acts as a key component to stimulate metabolism and develop body's immunity. The natural herb contains high quantity of antioxidants that help body to develop strong response to stress & depression. It also empowers body to shed-off some weight.
Ginger
Ginger is a flowering plant native to Southeast Asia. It is one of the world's nutritious and most delectable spices. Ginger has a long history of use in both complementary and progressive medicine. To name a few of its applications, it has been used to aid digestion, reduce nausea, and fight the flu and common cold.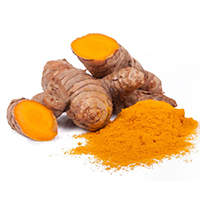 Turmeric
For centuries, it has been used as medicine in places such as India to treat issues such as breathing problems. Turmeric has recently been promoted as a super-food capable of fighting cancer and alleviating depression, among other things. Because of its antioxidant and anti-inflammatory properties, the spice can aid indigestion.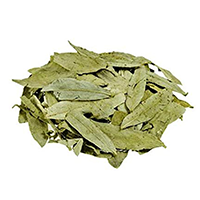 Senna Leaves
Senna tea is a popular way to relieve constipation due to its laxative properties. It is also used to treat haemorrhoids and to prepare for colonoscopies. Senna leaves can aid in the removal of excess toxins and waste matter from the body, which may aid in weight loss. It is known for stimulating peristaltic motion and rapid detoxification of the body.
Arjun Bark
Arjun bark is an ancient herb that is known for its medicinal properties. The risk of heart disease can be controlled with help of the herb. It has anti-inflammatory, anti-microbial, antioxidant properties that aids in reducing blood pressure. The anti-hypertensive properties that Arjun bark possesses helps in strengthening bones and muscles.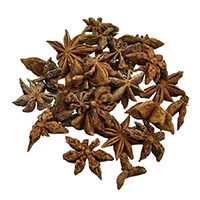 Star Anise
Star anise is of those rare herbs that contains relatively higher level of antioxidants. It has amazing impact on the skin and hair. The beneficiary compounds of star anise helps in clearing away the signs of premature ageing, wrinkles & fine lines. It improves the sleep quality which further relaxers the mind & body.
Coleus
It is highly regarded in Ayurveda for its ability to balance all three doshas, and it has numerous health benefits ranging from the skin to the thyroid. Because of its antimicrobial and anti-inflammatory properties, it has a wide range of applications. It increases the levels of a self-regulating compound in cellular functions, which aids in the elaboration process.
Cardamom
The spice is commonly used in Indian cuisine, but it has also been used in Ayurvedic medicine to treat mouth ulcers, digestive issues, and even depression. Cardamom is relevant to ginger and can be used to treat digestive issues and problems in the same way. It relieves nausea, acidity, bloating, gas, heartburn, appetite loss, constipation, and many other symptoms.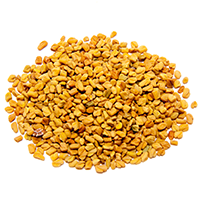 Fenugreek
Fenugreek has bountiful of healthy benefits. Apart from adding taste to the food, the herb helps in fighting constipation, gastritis and loss of appetite. It helps in improving the mood and alertness of the person. The upset stomach, dizziness & diarrhea can also be relieved with the help of these magical medicinal herbs.