Sale!
Rose Exotica Green Tea (25 Teabags)
You Save: INR 247.00 (45%)
Empowers the Immunity
Counters Insomnia
Recharges Body with Energy
Helps Relieving Constipation
DIGESTION BOOST GREEN TEA: Tea Yard presents Rose Exotica that contains a herbal fusion of Green Tea in line with rose petals & marigold to keep your digestion & gut health on track by regularizing bowel movements so you can achieve your weight-loss goals. Sip a cup daily in the morning & after dinner for best results.
GOODNESS OF MANY INGREDIENTS: Our experienced & qualified team uses the potent combination of Green Tea, Rose Petal & Marigold from around the valleys to prepare this unique flavour in order to improve your digestion & metabolism. The aromatic fusion of Rose & Marigold will assist in relieving constipation.
BREWING INSTRUCTIONS: Place pyramid shape tea bag into the cup. Use fresh water for brewing tea & add boiled water (90°C) into the cup. Allow tea leaves to brew for 3-4 minutes or according to taste. Reuse tea leaves one to two more times. Allow additional 30 seconds steeping time for every use.
RESEALABLE AIR-TIGHT POUCH: Our 50g bag of loose green tea will provide approximately 50 servings, not including the re-steeps. Besides, its convenient resealable air-tight pouch is lined with aluminium foil lining inside so you can ensure that your tea will remain fresh for months to come.
WHY TEA YARD GREEN TEA? We follow stringent parameters to serve you only the best i.e. Ingredients Sourced from Native Region, Original Species of the Tea, Grown Organically under Natural Environment, No Added Flavours, Additives or Preservatives, World-class Production Methods, & Speciality Packaging for Longevity.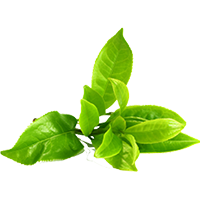 Green Tea
Green tea is rich in healthy bioactive compounds which may increase the process of weight loss. Green tea is anti-inflammatory that may help reducing skin irritation, skin redness & swelling. It is an impactful remedy for minor dermatological conditions. The green tea compounds are helpful in soothing the dull skin & pale hair fibres.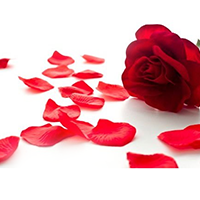 Rose Petal
Roses are a natural aphrodisiac as well as a universal symbol of love. Rose petals contain compounds that boost metabolism while also clearing toxins from the body, assisting in weight loss. Aside from that, eating a handful of rose petals satisfies your senses and inhibits you from overeating, allowing you to lose weight naturally.
Marigold
Because of their anti-inflammatory properties, flavonoid found in marigold flowers is thought to be linked to cancer treatment. Marigold has been used to treat skin inflammation, sensitivity, redness, and even dryness. It's essential oil and distilled floral water are both thought to be highly effective at reducing UV radiation damage and preventing signs of ageing.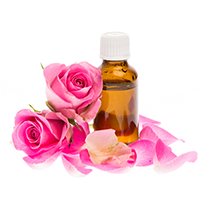 Rose Flavour
A cup of rose tea can help to relieve anxiety and depression. Roses have been used in herbal medicine for centuries and have many health benefits. Different teas may incorporate various portions of the rose plant into their blends. Rose petals are frequently added to light, mellow teas to add a floral note, whereas rose hips are frequently added to fruit-forward blends to add sweetness and fruitiness.