Sale!
Male Vitality Green Tea (25 Teabags)
You Save: INR 247.00 (45%)
Enhances Stamina & Energy
Improves Physical Activeness
Betters Sleep, Calms Mind
Reduces Fatigue
MALE VITALITY GREEN TEA: Tea Yard brings the best combination of herbal ingredients to amplify your men-stamina and vitality so you can stay active than usual. Sip a cup daily in the morning and evening to enjoy its benefits of increased male vitality, stamina, energy & performance for men within you.
GOODNESS OF MANY INGREDIENTS: Our experienced & qualified team uses the potent combination of green tea along with Hibiscus, Rooibos, White Musli, Cinnamon, Licorice, Ashwgandha, Gokhru, Ginger, Black Pepper & Pipli in order to help you live an energetic life the natural way.
BREWING INSTRUCTIONS: Place pyramid shape tea bag into the cup. Use fresh water for brewing tea & add boiled water (90°C) into the cup. Allow tea leaves to brew for 3-4 minutes or according to taste. Reuse tea leaves one to two more times. Allow additional 30 seconds steeping time for every use.
RESEALABLE AIR-TIGHT POUCH: Our 50g bag of loose green tea will provide approximately 50 servings, not including the re-steeps. Besides, its convenient resealable air-tight pouch is lined with aluminium foil lining inside so you can ensure that your tea will remain fresh for months to come.
WHY TEA YARD GREEN TEA? We follow stringent parameters to serve you only the best i.e. Ingredients Sourced from Native Region, Original Species of the Tea, Grown Organically under Natural Environment, No Added Flavours, Additives or Preservatives, World-class Production Methods, & Speciality Packaging for Longevity.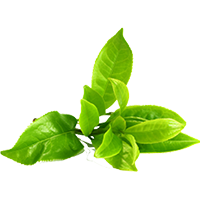 Green Tea
Green tea is rich in healthy bioactive compounds which may increase the process of weight loss. Green tea is anti-inflammatory that may help reducing skin irritation, skin redness & swelling. It is an impactful remedy for minor dermatological conditions. The green tea compounds are helpful in soothing the dull skin & pale hair fibres.
Hibiscus
Potent antioxidants found in hibiscus include anthocyanins. Anthocyanins are responsible for the plant's vibrant colour. They may also help to prevent many chronic diseases and have antibacterial properties. Some believe that the properties of hibiscus can help treat high blood pressure, high blood sugar, and high blood pressure.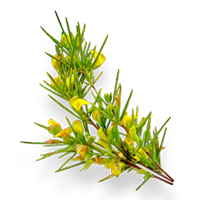 Rooibos
Rooibos has been linked to health benefits due to its high levels of antioxidants such as aspalathin and quercetin. Rooibos tea, also known as red tea, is a herbal beverage with medicinal properties. Rooibos tea is anti-inflammatory in nature, which means it helps to lower blood pressure and scavenges free radicals in the same way that other antioxidants do.
White Musli
White musli is commonly used to enhance sexual performance and overarching health in both men and women. White musli aids in the treatment of erectile dysfunction as well as stress-related sexual problems. It also improves sperm quality and quantity due to its spermatogenic, anti-stress, and antioxidant properties. It also raises testosterone levels, which improves blood circulation to the genitals and allows for longer erections.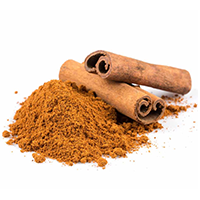 Cinnamon
Cinnamon is a spice derived from the inner bark of trees known scientifically as Cinnamomum. Cinnamon's distinct aroma and flavour are due to the oily part, which is high in the compound cinnamaldehyde. It contains antioxidants, which shield your body from the oxidative serious harm triggered by free radicals. Cinnamon contains numerous antioxidants, including polyphenols.
Licorice
Other than a trace of sodium and potassium, licorice contains no significant vitamins or minerals. It has gained popularity in many fields of medicine due to its remarkable and all-encompassing health benefits. The sweet root is well-known for its ability to improve gastrointestinal health as well as a variety of other beauty and health benefits.
Ashwagandha
Ashwagandha is a type of evergreen shrub native to Asia and Africa. It is commonly used to relieve stress. There is little evidence to suggest that it can be used as a "adaptogen." Ashwagandha contains chemicals that may aid in brain relaxation, swelling reduction, blood pressure reduction, and immune system modulation. Some of the most compelling clinical evidence supports ashwagandha's ability to reduce cortisol production and calm the nervous system.
Gokhru
Gokhru is an Ayurvedic herb which is famously known for its rejuvenation and immunity boosting properties. This medicinal herb helps in enhancing the stamina of the body and supports the management of male & women power performance. It helps in balancing the tridoshas of the body which further lays down the foundation of a healthy person.
Ginger
Ginger is a flowering plant native to Southeast Asia. It is one of the world's nutritious and most delectable spices. Ginger has a long history of use in both complementary and progressive medicine. To name a few of its applications, it has been used to aid digestion, reduce nausea, and fight the flu and common cold.
Black Pepper
Piperine, a plant compound found in black pepper, has been shown in test-tube studies to have potent antioxidant properties. Piperine may help improve blood sugar metabolism. Many of the potential health benefits of black pepper for the body and brain are derived from the black pepper compound piperine.
Pipli
Pipli, also known as Long pepper, is a distinct aromatic herb that has been around for centuries due to its extensive curative properties. This herb is classified as a potent rejuvenative herb by the holistic science of Ayurveda. It has strong anti-aging and aphrodisiac effects on the body and is widely used to treat diabetes, asthma, digestive problems, cough, and cold.