Sale!
Lemon Ginger Fresh Green Tea (25 Teabags)
You Save: INR 202.00 (45%)
Keeps Body Energetic & Mind Fresh
Enhances Immunity
Improves Bowel Movement
Soothes Mood & Alleviates Stress
LEMON GINGER GREEN TEA: Tea Yard brings you the widely popular fusion of 21st century green tea infused with the goodness of lemon & ginger that promotes digestion & assist in gaining appreciable immunity internally while uplifting mood and restore energy levels for a better day ahead.
GOODNESS OF MANY INGREDIENTS: It is processed using premium grade Green Tea, Lemon & Ginger sourced from the authentic farmlands of the valleys and packed under hygienic conditions to ensure you get the best quality. Have a cup of this restorative, calming yet energizing infusion in morning & evening.
BREWING INSTRUCTIONS: Place pyramid shape tea bag into the cup. Use fresh water for brewing tea & add boiled water (90°C) into the cup. Allow tea leaves to brew for 3-4 minutes or according to taste. Reuse tea leaves one to two more times. Allow additional 30 seconds steeping time for every use.
RESEALABLE AIR-TIGHT POUCH: Our 50g bag of loose green tea will provide approximately 50 servings, not including the re-steeps. Besides, its convenient resealable air-tight pouch is lined with aluminium foil lining inside so you can ensure that your tea will remain fresh for months to come.
WHY TEA YARD GREEN TEA? We follow stringent parameters to serve you only the best i.e. Ingredients Sourced from Native Region, Original Species of the Tea, Grown Organically under Natural Environment, No Added Flavours, Additives or Preservatives, World-class Production Methods, & Speciality Packaging for Longevity.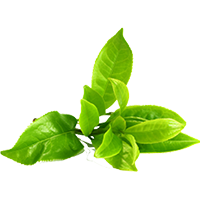 Green Tea
Green tea is rich in healthy bioactive compounds which may increase the process of weight loss. Green tea is anti-inflammatory that may help reducing skin irritation, skin redness & swelling. It is an impactful remedy for minor dermatological conditions. The green tea compounds are helpful in soothing the dull skin & pale hair fibres.
Ginger
Ginger is a flowering plant native to Southeast Asia. It is one of the world's nutritious and most delectable spices. Ginger has a long history of use in both complementary and progressive medicine. To name a few of its applications, it has been used to aid digestion, reduce nausea, and fight the flu and common cold.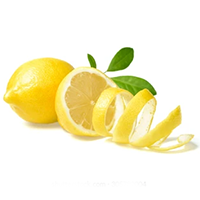 Lemon Peel
Lemons are one of the most versatile fruits in the world, as they can be used in a variety of ways and provide a plethora of health benefits. They are used to treat the common cold and flu, as well as upset stomachs, scurvy, and kidney stone cases. They are also said to ease pain, blood pressure, hay fever symptoms, enhance blood vessel function, and aid indigestion.