Sale!
Digestive Nirvana Green Tea (25 Teabags)
You Save: INR 225.00 (45%)
Supports Healthy Digestion
Promotes Nutrition Absorption
Helps Building Better Immunity
Soothes Gut & Purifies Blood
DIGESTION BOOST GREEN TEA: Tea Yard presents Digestive Nirvana that contains a herbal fusion of Mint in line with Triphla, Lemongrass and other ingredients to keep your digestion & gut health on track by improving metabolism & regularizing bowel movements. Sip a cup daily in the morning & after dinner for best results.
GOODNESS OF MANY INGREDIENTS: Our experienced & qualified team uses the potent combination of Green Tea, Mint, Triphala, Lemongrass, Cinnamon, Licorice, Senna Leaves, Ajwain, Rose Petal & Bay Leaf from around the valleys to prepare this unique flavour in order to improve your digestion & metabolism.
BREWING INSTRUCTIONS: Place pyramid shape tea bag into the cup. Use fresh water for brewing tea & add boiled water (90°C) into the cup. Allow tea leaves to brew for 3-4 minutes or according to taste. Reuse tea leaves one to two more times. Allow additional 30 seconds steeping time for every use.
RESEALABLE AIR-TIGHT POUCH: Our 50g bag of loose green tea will provide approximately 50 servings, not including the re-steeps. Besides, its convenient resealable air-tight pouch is lined with aluminium foil lining inside so you can ensure that your tea will remain fresh for months to come.
WHY TEA YARD GREEN TEA? We follow stringent parameters to serve you only the best i.e. Ingredients Sourced from Native Region, Original Species of the Tea, Grown Organically under Natural Environment, No Added Flavours, Additives or Preservatives, World-class Production Methods, & Speciality Packaging for Longevity.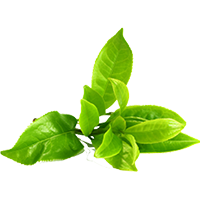 Green Tea
Green tea is rich in healthy bioactive compounds which may increase the process of weight loss. Green tea is anti-inflammatory that may help reducing skin irritation, skin redness & swelling. It is an impactful remedy for minor dermatological conditions. The green tea compounds are helpful in soothing the dull skin & pale hair fibres.
Mint
Mint is an ancient herb that possesses a great potential to combat digestion problems. It is rich in nutrients, vitamins that supports in boosting immunity of the body. It helps to get away with bad breadth. The nutrients that mint contains help to trigger the release of bile from the gallbladder which further helps in improving health.
Lemon Grass
Lemon grass is best known for relieving anxiety and stress level. It stimulates health by controlling bad cholesterol that human body produces. The lemon grass compounds helps in preventing infections and facilitates a good oral health. It also works great for minimizing the bloating problem apart from boosting the level of red blood cells.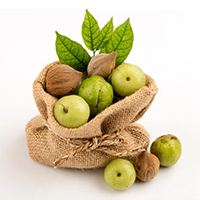 Triphala
Triphala possesses properties to treat an array of health conditions. The laxative effect that this medicinal herb has on the body helps in cleansing the system of the human body. Triphala is rich in vitamin E, flavonoid, polyphenols & potent antioxidant nutrients that empower immunity to fight many diseases naturally.
Licorice
Other than a trace of sodium and potassium, licorice contains no significant vitamins or minerals. It has gained popularity in many fields of medicine due to its remarkable and all-encompassing health benefits. The sweet root is well-known for its ability to improve gastrointestinal health as well as a variety of other beauty and health benefits.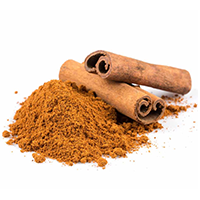 Cinnamon
Cinnamon is a spice derived from the inner bark of trees known scientifically as Cinnamomum. Cinnamon's distinct aroma and flavour are due to the oily part, which is high in the compound cinnamaldehyde. It contains antioxidants, which shield your body from the oxidative serious harm triggered by free radicals. Cinnamon contains numerous antioxidants, including polyphenols.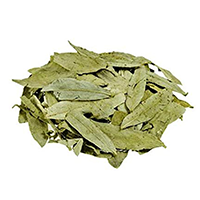 Senna Leaves
Senna tea is a popular way to relieve constipation due to its laxative properties. It is also used to treat haemorrhoids and to prepare for colonoscopies. Senna leaves can aid in the removal of excess toxins and waste matter from the body, which may aid in weight loss. It is known for stimulating peristaltic motion and rapid detoxification of the body.
Ajwain
Ajwain is known to keep your lungs and pharynx clean, preventing blockages. This is known as a bronchodilatory effect, and it can be especially beneficial to those who suffer from allergies. This spice aids in the relaxation of the airway, allowing asthma patients to breathe more easily.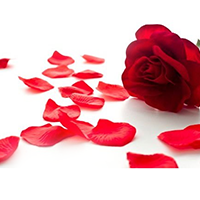 Rose Petal
Roses are a natural aphrodisiac as well as a universal symbol of love. Rose petals contain compounds that boost metabolism while also clearing toxins from the body, assisting in weight loss. Aside from that, eating a handful of rose petals satisfies your senses and inhibits you from overeating, allowing you to lose weight naturally.
Bay Leaf
Bay leaves are high in vitamin A, C, iron, potassium, calcium, and magnesium. Additionally, including bay leaves in meals on a regular basis promotes overall health. A cup of hot bay leaf tea can be very soothing. The aromatic fragrance released by the leaves is soothing, and the essence of spiced tea makes bay leaf tea delicious.