Sale!
Nursing Mom Green Tea (25 Teabags)
You Save: INR 247.00 (45%)
Promotes Lactation in New Moms
Uplifts the Overall Health
Naturally Boosts the Immunity
Helps in Balancing Hormones
NURSING MOM GREEN TEA: Tea Yard brings a complete care green tea remix for problems faced by nursing moms. This nettle green tea is perfect choice for breastfeeding mothers to increase milk production, reduce daily stress and induce peaceful sleep to ensure overall motherhood care.
GOODNESS OF MANY INGREDIENTS: Our experienced & qualified team uses the potent combination of Green Tea, Nettle, Chamomile, Fenugreek, Moringa, Fennel, Shatavari, Ginger, Cardamom, Licorice, Cinnamon & Turmeric from around the valleys to prepare the unique flavour for nursing moms.
BREWING INSTRUCTIONS: Place pyramid shape tea bag into the cup. Use fresh water for brewing tea & add boiled water (90°C) into the cup. Allow tea leaves to brew for 3-4 minutes or according to taste. Reuse tea leaves one to two more times. Allow additional 30 seconds steeping time for every use.
RESEALABLE AIR-TIGHT POUCH: Our 50g bag of loose green tea will provide approximately 50 servings, not including the re-steeps. Besides, its convenient resealable air-tight pouch is lined with aluminium foil lining inside so you can ensure that your tea will remain fresh for months to come.
WHY TEA YARD GREEN TEA? We follow stringent parameters to serve you only the best i.e. Ingredients Sourced from Native Region, Original Species of the Tea, Grown Organically under Natural Environment, No Added Flavours, Additives or Preservatives, World-class Production Methods, & Speciality Packaging for Longevity.
Nettle
The herb nettle is well-known for its medicinal properties. It is mostly consumed as tea to improve a variety of health issues such as heart disease, gut health, immunity development, kidney function enhancement, allergy relief, UTI treatment, and arthritis pain. It is a powerful blood purifier that removes toxins from the body, making it an ideal addition to your daily routine for staying healthy.
Chamomile
Chamomile is a popular alternative therapy for promoting sleep and treating insomnia. Chamomile is thought to be beneficial in reducing smooth muscle spasms caused by gastrointestinal inflammatory disorders such as inflammatory bowel disease. Chamomile applied topically may have the ability to accelerate wound healing. Chamomile is frequently used to treat minor skin irritations such as sunburn, rashes, sores, and eye inflammations.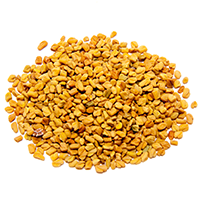 Fenugreek
Fenugreek has bountiful of healthy benefits. Apart from adding taste to the food the herb helps in fighting constipation, gastritis and loss of appetite. It helps in improving the mood and alertness of the person. The upset stomach, dizziness & diarrhea can also be relieved with the help of these magical medicinal herbs.
Moringa
A plethora of stomach disorders, such as constipation, gastritis, and ulcerative colitis, may benefit from moringa extracts. Moringa's antibiotic and antibacterial properties may help to inhibit the growth of various pathogens, and its high vitamin B content aids digestion. Moringa extract, in addition to its anti-inflammatory properties, may aid in the treatment of conditions such as arthritis.
Fennel
Fennel's vitamin and mineral content helps to build and maintain bone structure and strength. Nitrates in fennel and other foods have both vasodilatory and vasoprotective properties. As a result, they help to lower blood pressure and prevent heart disease. Fennel's fibre, potassium, folate, vitamin C, vitamin B-6, and phytonutrient content, combined with its lack of cholesterol, all contribute to heart health.
Shatavari
It is classified as an adaptogenic herb, which is said to assist your body in dealing with physical and emotional stress. It is an important herb in Ayurvedic medicine because it is a general health tonic that improves vitality. It has been used to help women near the end of their menstrual cycle by promoting circulation, as well as a healthy nervous system and hormonal function. It is also referred to as an overall reproductive system.
Ginger
Ginger is a flowering plant native to Southeast Asia. It is one of the world's nutritious and most delectable spices. Ginger has a long history of use in both complementary and progressive medicine. To name a few of its applications, it has been used to aid digestion, reduce nausea, and fight the flu and common cold.
Cardamom
The spice is commonly used in Indian cuisine, but it has also been used in Ayurvedic medicine to treat mouth ulcers, digestive issues, and even depression. Cardamom is relevant to ginger and can be used to treat digestive issues and problems in the same way. It relieves nausea, acidity, bloating, gas, heartburn, appetite loss, constipation, and many other symptoms.
Licorice
Other than a trace of sodium and potassium, licorice contains no significant vitamins or minerals. It has gained popularity in many fields of medicine due to its remarkable and all-encompassing health benefits. The sweet root is well-known for its ability to improve gastrointestinal health as well as a variety of other beauty and health benefits.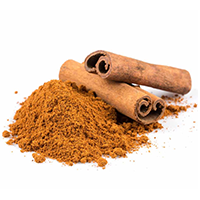 Cinnamon
Cinnamon is a spice derived from the inner bark of trees known scientifically as Cinnamomum. Cinnamon's distinct aroma and flavour are due to the oily part, which is high in the compound cinnamaldehyde. It contains antioxidants, which shield your body from the oxidative serious harm triggered by free radicals. Cinnamon contains numerous antioxidants, including polyphenols.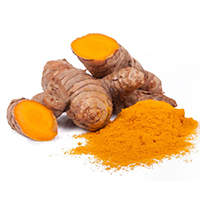 Turmeric
For centuries, it has been used as medicine in places such as India to treat issues such as breathing problems. Turmeric has recently been promoted as a super-food capable of fighting cancer and alleviating depression, among other things. Because of its antioxidant and anti-inflammatory properties, the spice can aid indigestion.