Sale!
Daily Immune Support Green Tea (25 Teabags)
You Save: INR 225.00 (45%)
Boosts Natural Immunity
Combats Fatigue& Laziness
Maintains Energy & Activeness in Body
Great for overall Well-being
IMMUNITY BOOSTER AMLA GREEN TEA: Start your day with this unique blend of green tea infused with Amla, Tulsi, Giloy, Ginger, and other ingredients to activate your body's immune response & increase metabolism for a healthy-living experience. 2 cups in a day is all you need to boost natural immunity.
GOODNESS OF MANY INGREDIENTS: Our experienced & qualified team uses the unique combination of Green Tea, Amla, Tulsi, Giloy, Cinnamon, Ginger, Mint, Fennel, Black Pepper, Turmeric & Ashwagandha from around the valleys to prepare the revitalizing flavour to help you live an energetic life the natural way.
BREWING INSTRUCTIONS: Place pyramid shape tea bag into the cup. Use fresh water for brewing tea & add boiled water (90°C) into the cup. Allow tea leaves to brew for 3-4 minutes or according to taste. Reuse tea leaves one to two more times. Allow additional 30 seconds steeping time for every use.
RESEALABLE AIR-TIGHT POUCH: Our 50g bag of loose green tea will provide approximately 50 servings, not including the re-steeps. Besides, its convenient resealable air-tight pouch is lined with aluminium foil lining inside so you can ensure that your tea will remain fresh for months to come.
WHY TEA YARD GREEN TEA? We follow stringent parameters to serve you only the best i.e. Ingredients Sourced from Native Region, Original Species of the Tea, Grown Organically under Natural Environment, No Added Flavours, Additives or Preservatives, World-class Production Methods, & Speciality Packaging for Longevity.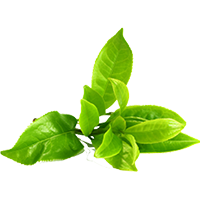 Green Tea
Green tea is rich in healthy bioactive compounds which may increase the process of weight loss. Green tea is anti-inflammatory that may help reducing skin irritation, skin redness & swelling. It is an impactful remedy for minor dermatological conditions. The green tea compounds are helpful in soothing the dull skin & pale hair fibres.
Amla
Amla is also known as Indian Gooseberry. It is one of the richest sources of vitamin C and nutrients. It is also beneficial to diabetics because it aids in the control of blood glucose levels. It aids in the prevention of ageing, the greying of hair, and the enhancement of immunity. According to Ayurveda, Amla is one of the finest Rasayanic infusions for brightening the skin, purifying the blood, and improving visual acuity.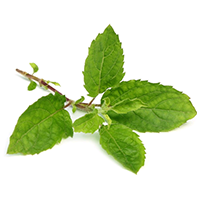 Tulsi
Tulsi contains a lot of Vitamin C and zinc. As a result, it acts as a natural immunity booster and helps to keep infections at bay. It has powerful antibacterial, antiviral, and antifungal properties that protect us from a wide range of infections. Tulsi leaf extract boosts the immune system by increasing the activity of T helper cells and natural killer cells.
Giloy
The heart-shaped herb is naturally high in antioxidants, which can aid in the fight against free radicals and disease-causing germs. It can aid our bodies in the removal of toxins, the purification of blood, the cleansing of bad bacteria present in the liver. Giloy can also boost our immune system, allowing us to fight off foreign particles.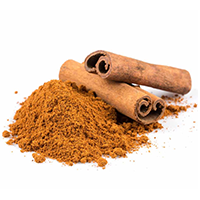 Cinnamon
Cinnamon is a spice derived from the inner bark of trees known scientifically as Cinnamomum. Cinnamon's distinct aroma and flavour are due to the oily part, which is high in the compound cinnamaldehyde. It contains antioxidants, which shield your body from the oxidative serious harm triggered by free radicals. Cinnamon contains numerous antioxidants, including polyphenols.
Ginger
Ginger is a flowering plant native to Southeast Asia. It is one of the world's nutritious and most delectable spices. Ginger has a long history of use in both complementary and progressive medicine. To name a few of its applications, it has been used to aid digestion, reduce nausea, and fight the flu and common cold.
Fennel
Fennel's vitamin and mineral content helps to build and maintain bone structure and strength. Nitrates in fennel and other foods have both vasodilatory and vasoprotective properties. As a result, they help to lower blood pressure and prevent heart disease. Fennel's fibre, potassium, folate, vitamin C, vitamin B-6, and phytonutrient content, combined with its lack of cholesterol, all contribute to heart health.
Mint
Mint is an ancient herb that possesses a great potential to combat digestion problems. It is rich in nutrients, vitamins that supports in boosting immunity of the body. It helps to get away with bad breadth. The nutrients that mint contains help to trigger the release of bile from the gallbladder which further helps in improving health.
Black Pepper
Piperine, a plant compound found in black pepper, has been shown in test-tube studies to have potent antioxidant properties. Piperine may help improve blood sugar metabolism. Many of the potential health benefits of black pepper for the body and brain are derived from the black pepper compound piperine.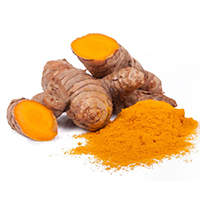 Turmeric
For centuries, it has been used as medicine in places such as India to treat issues such as breathing problems. Turmeric has recently been promoted as a super-food capable of fighting cancer and alleviating depression, among other things. Because of its antioxidant and anti-inflammatory properties, the spice can aid indigestion.
Ashwagandha
Ashwagandha is a type of evergreen shrub native to Asia and Africa. It is commonly used to relieve stress. There is little evidence to suggest that it can be used as a "adaptogen." Ashwagandha contains chemicals that may aid in brain relaxation, swelling reduction, blood pressure reduction, and immune system modulation. Some of the most compelling clinical evidence supports ashwagandha's ability to reduce cortisol production and calm the nervous system.