Sale!
Fitox Green Tea (25 Teabags)
You Save: INR 247.00 (45%)
Aids in Weight Loss
Improves Sleep & Alleviates Stress
Good for Oral Health
Supports Brain & Body Spontaneity
FITNESS & SLIMMING GREEN TEA: Tea Yard presents a herbal fusion of Oolong Tea, Mint & Gymnema Sylvestre to detoxify body and gain energy all day long in line with slimming benefits. Regular consumption of this fitox green tea helps in eliminating toxins from the body so you can feel revitalized & detoxified.
GOODNESS OF MANY INGREDIENTS: Our experienced & qualified team uses the herbal combination of Green Tea, Oolong, Mint, Cinnamon, Licorice, Rooibos, Tulsi, Ginger, Jasmine, Moringa, Gymnema Sylvester, Turmeric, Ashwgandha, Fennel, Lemongrass, Pipli & Cardamom to prepare this revitalizing flavor.
BREWING INSTRUCTIONS: Place pyramid shape tea bag into the cup. Use fresh water for brewing tea & add boiled water (90°C) into the cup. Allow tea leaves to brew for 3-4 minutes or according to taste. Reuse tea leaves one to two more times. Allow additional 30 seconds steeping time for every use.
RESEALABLE AIR-TIGHT POUCH: Our 50g bag of loose green tea will provide approximately 50 servings, not including the re-steeps. Besides, its convenient resealable air-tight pouch is lined with aluminium foil lining inside so you can ensure that your tea will remain fresh for months to come.
WHY TEA YARD GREEN TEA? We follow stringent parameters to serve you only the best i.e. Ingredients Sourced from Native Region, Original Species of the Tea, Grown Organically under Natural Environment, No Added Flavours, Additives or Preservatives, World-class Production Methods, & Speciality Packaging for Longevity.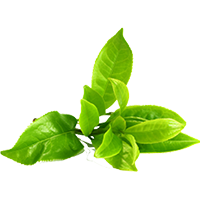 Green Tea
Green tea is rich in healthy bioactive compounds which may increase the process of weight loss. Green tea is anti-inflammatory that may help reducing skin irritation, skin redness & swelling. It is an impactful remedy for minor dermatological conditions. The green tea compounds are helpful in soothing the dull skin & pale hair fibres.
Mint
Mint is an ancient herb that possesses a great potential to combat digestion problems. It is rich in nutrients, vitamins that supports in boosting immunity of the body. It helps to get away with bad breadth. The nutrients that mint contains help to trigger the release of bile from the gallbladder which further helps in improving health.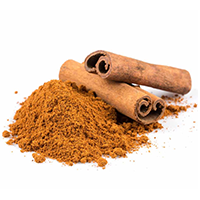 Cinnamon
Cinnamon is a spice derived from the inner bark of trees known scientifically as Cinnamomum. Cinnamon's distinct aroma and flavour are due to the oily part, which is high in the compound cinnamaldehyde. It contains antioxidants, which shield your body from the oxidative serious harm triggered by free radicals. Cinnamon contains numerous antioxidants, including polyphenols.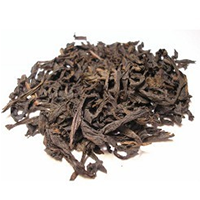 Oolong Tea
Oolong tea contains compounds from both green tea and black tea. It contains more catechins than black tea because it is half-oxidized. For good reason, oolong tea is one of the most popular weight-loss teas. It contains GABA, which, when combined with L-theanine, may result in longer sleep and a reduction in sleep latency. A bacterial imbalance in the gut is a trigger for a variety of health issues, including inflammatory bowel disease.
Licorice
Other than a trace of sodium and potassium, licorice contains no significant vitamins or minerals. It has gained popularity in many fields of medicine due to its remarkable and all-encompassing health benefits. The sweet root is well-known for its ability to improve gastrointestinal health as well as a variety of other beauty and health benefits.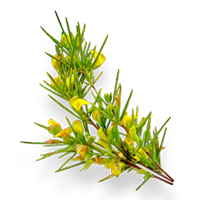 Rooibos
Rooibos has been linked to health benefits due to its high levels of antioxidants such as aspalathin and quercetin. Rooibos tea, also known as red tea, is a herbal beverage with medicinal properties. Rooibos tea is anti-inflammatory in nature, which means it helps to lower blood pressure and scavenges free radicals in the same way that other antioxidants do.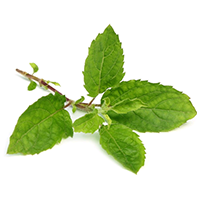 Tulsi
Tulsi contains a lot of Vitamin C and zinc. As a result, it acts as a natural immunity booster and helps to keep infections at bay. It has powerful antibacterial, antiviral, and antifungal properties that protect us from a wide range of infections. Tulsi leaf extract boosts the immune system by increasing the activity of T helper cells and natural killer cells.
Ginger
Ginger is a flowering plant native to Southeast Asia. It is one of the world's nutritious and most delectable spices. Ginger has a long history of use in both complementary and progressive medicine. To name a few of its applications, it has been used to aid digestion, reduce nausea, and fight the flu and common cold.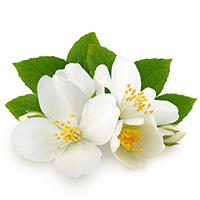 Jasmine
Jasmine tea is high in polyphenols, which are compelling plant-based compounds. Jasmine tea made from green tea is high in catechins, which are polyphenols. Jasmine tea contains several properties that may aid in brain function. Sipping jasmine tea may reduce your risk of heart disease, dementia, and certain cancers.
Moringa
A plethora of stomach disorders, such as constipation, gastritis, and ulcerative colitis, may benefit from moringa extracts. Moringa's antibiotic and antibacterial properties may help to inhibit the growth of various pathogens, and its high vitamin B content aids digestion. Moringa extract, in addition to its anti-inflammatory properties, may aid in the treatment of conditions such as arthritis.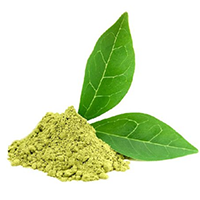 Gymnema Sylvester
The herb Gymnema sylvestre is thought to have anti-diabetic properties. Gymnema sylvester can also block receptors in your intestines, lowering your post-meal blood sugar levels. Extracts of Gymnema sylvester have been shown to aid in weight loss in humans. Gymnema sylvestre may be able to reduce inflammation caused by excess sugar absorption in your intestines.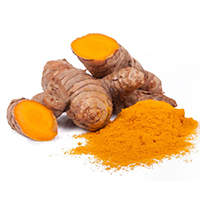 Turmeric
For centuries, it has been used as medicine in places such as India to treat issues such as breathing problems. Turmeric has recently been promoted as a super-food capable of fighting cancer and alleviating depression, among other things. Because of its antioxidant and anti-inflammatory properties, the spice can aid indigestion.
Ashwagandha
Ashwagandha is a type of evergreen shrub native to Asia and Africa. It is commonly used to relieve stress. There is little evidence to suggest that it can be used as a "adaptogen." Ashwagandha contains chemicals that may aid in brain relaxation, swelling reduction, blood pressure reduction, and immune system modulation. Some of the most compelling clinical evidence supports ashwagandha's ability to reduce cortisol production and calm the nervous system.
Fennel
Fennel's vitamin and mineral content helps to build and maintain bone structure and strength. Nitrates in fennel and other foods have both vasodilatory and vasoprotective properties. As a result, they help to lower blood pressure and prevent heart disease. Fennel's fibre, potassium, folate, vitamin C, vitamin B-6, and phytonutrient content, combined with its lack of cholesterol, all contribute to heart health.
Lemon Grass
Lemon grass is best known for relieving anxiety and stress level. It stimulates health by controlling bad cholesterol that human body produces. The lemon grass compounds helps in preventing infections and facilitates a good oral health. It also works great for minimizing the bloating problem apart from boosting the level of red blood cells.
Pipli
Pipli, also known as Long pepper, is a distinct aromatic herb that has been around for centuries due to its extensive curative properties. This herb is classified as a potent rejuvenative herb by the holistic science of Ayurveda. It has strong anti-aging and aphrodisiac effects on the body and is widely used to treat diabetes, asthma, digestive problems, cough, and cold.
Cardamom
The spice is commonly used in Indian cuisine, but it has also been used in Ayurvedic medicine to treat mouth ulcers, digestive issues, and even depression. Cardamom is relevant to ginger and can be used to treat digestive issues and problems in the same way. It relieves nausea, acidity, bloating, gas, heartburn, appetite loss, constipation, and many other symptoms.