Tea-20 Masala Green Tea (250 G)
INR 599.00
Improves Immunity Power
Lowers the Acidity
Supports Metabolic Health
Gives Refreshing & Calming Effect
Out of stock
TEA-20 MASALA GREEN TEA: Tea Yard brings masala green tea along with superb fusion of Cardamom, Black Pepper, Licorice & Ginger and other herbs to boost internal immunity and maintain acidity level while boosting digestion so you can lead a stress-free, healthy and active life. Have a cup in morning & evening for best results.
GOODNESS OF MANY INGREDIENTS: It is processed using premium grade Green Tea along with CTC, Assam Black Leaf tea, Cardamom, Black Pepper, Licorice, Ginger, Cinnamon, Bay Leaf, Clove, Fennel, Ajwain, Pipli, Star Anise, Jiavtri, Cumin, Fenugreek, Tulsi, Nutmeg, Turmeric, Flaxseed, Brahmi & Ashwgandha.
BREWING INSTRUCTIONS: Bring water to boil and let it cool down to 90°C. Put 2 g (1 tea spoon) tea leaves/cup (200ml water) and cover with lid. Allow tea leaves to brew for 3-4 minutes or according to taste. Reuse tea leaves one to two more times. Allow additional 30 seconds steeping time for every use.
RESEALABLE AIR-TIGHT POUCH: Our 250g bag of loose green tea will provide approximately 50 servings, not including the re-steeps. Besides, its convenient resealable air-tight pouch is lined with aluminium foil lining inside so you can ensure that your tea will remain fresh for months to come.
WHY TEA YARD GREEN TEA? We follow stringent parameters to serve you only the best i.e. Ingredients Sourced from Native Region, Original Species of the Tea, Grown Organically under Natural Environment, No Added Flavours, Additives or Preservatives, World-class Production Methods, & Speciality Packaging for Longevity.
CTC
CTC tea is ideal for people who have gained only a small amount of weight. It aids in the reduction of body fat and the loss of weight. CTC tea is one of the finest blends of antioxidants that aid in the killing of cancer-causing cells while causing no harm to the surrounding cells. It also keeps you hydrated and moisturised, as well as helping to prevent cancer. After a heavy meal, a cup of CTC tea aids digestion.
Assam Black Leaf Tea
A cup of Assam tea may help to boost your immune system. Antioxidants found in black tea are beneficial to one's overall health. Black tea polyphenols may be good for weight loss and are unlikely to have any negative side effects. Black tea may be advantageous to people with type 2 diabetes because it can help lower blood sugar levels and "improve insulin status."
Cardamom
The spice is commonly used in Indian cuisine, but it has also been used in Ayurvedic medicine to treat mouth ulcers, digestive issues, and even depression. Cardamom is relevant to ginger and can be used to treat digestive issues and problems in the same way. It relieves nausea, acidity, bloating, gas, heartburn, appetite loss, constipation, and many other symptoms.
Black Pepper
Piperine, a plant compound found in black pepper, has been shown in test-tube studies to have potent antioxidant properties. Piperine may help improve blood sugar metabolism. Many of the potential health benefits of black pepper for the body and brain are derived from the black pepper compound piperine.
Licorice
Other than a trace of sodium and potassium, licorice contains no significant vitamins or minerals. It has gained popularity in many fields of medicine due to its remarkable and all-encompassing health benefits. The sweet root is well-known for its ability to improve gastrointestinal health as well as a variety of other beauty and health benefits.
Ginger
Ginger is a flowering plant native to Southeast Asia. It is one of the world's nutritious and most delectable spices. Ginger has a long history of use in both complementary and progressive medicine. To name a few of its applications, it has been used to aid digestion, reduce nausea, and fight the flu and common cold.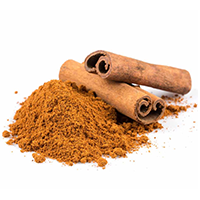 Cinnamon
Cinnamon is a spice derived from the inner bark of trees known scientifically as Cinnamomum. Cinnamon's distinct aroma and flavour are due to the oily part, which is high in the compound cinnamaldehyde. It contains antioxidants, which shield your body from the oxidative serious harm triggered by free radicals. Cinnamon contains numerous antioxidants, including polyphenols.
Bay Leaf
Bay leaves are high in vitamin A, C, iron, potassium, calcium, and magnesium. Additionally, including bay leaves in meals on a regular basis promotes overall health. A cup of hot bay leaf tea can be very soothing. The aromatic fragrance released by the leaves is soothing, and the essence of spiced tea makes bay leaf tea delicious.
Clove
Clove contains vitamin C and eugenol, both of which are antioxidants that can help slow the progression of chronic disease. Manganese is essential for bone health. Cloves are known to have been used as a stomach tonic in several traditional medicinal cultures. With so many nutrients and bioactive compounds, it's no surprise that even a small amount of cloves has some intriguing health benefits.
Fennel
Fennel's vitamin and mineral content helps to build and maintain bone structure and strength. Nitrates in fennel and other foods have both vasodilatory and vasoprotective properties. As a result, they help to lower blood pressure and prevent heart disease. Fennel's fibre, potassium, folate, vitamin C, vitamin B-6, and phytonutrient content, combined with its lack of cholesterol, all contribute to heart health.
Ajwain
Ajwain is known to keep your lungs and pharynx clean, preventing blockages. This is known as a bronchodilatory effect, and it can be especially beneficial to those who suffer from allergies. This spice aids in the relaxation of the airway, allowing asthma patients to breathe more easily.
Pipli
Pipli, also known as Long pepper, is a distinct aromatic herb that has been around for centuries due to its extensive curative properties. This herb is classified as a potent rejuvenative herb by the holistic science of Ayurveda. It has strong anti-aging and aphrodisiac effects on the body and is widely used to treat diabetes, asthma, digestive problems, cough, and cold.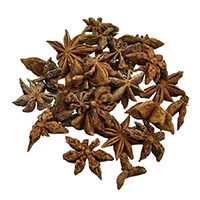 Star Anise
Star anise is of those rare herbs that contains relatively higher level of antioxidants. It has amazing impact on the skin and hair. The beneficiary compounds of star anise helps in clearing away the signs of premature ageing, wrinkles & fine lines. It improves the sleep quality which further relaxers the mind & body.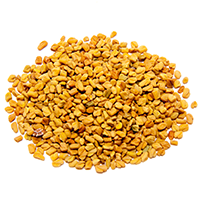 Fenugreek
Fenugreek has bountiful of healthy benefits. Apart from adding taste to the food the herb helps in fighting constipation, gastritis and loss of appetite. It helps in improving the mood and alertness of the person. The upset stomach, dizziness & diarrhea can also be relieved with the help of these magical medicinal herbs.
Javitri
The spice, which is commonly used in Indian cooking, has a low fat content and aids digestion. Spices are naturally densely packed with a slew of health benefits. Because of its anti-inflammatory properties, mace has been used in traditional Chinese and Indian medicine. As it aids in stress relief, mace essential oil has become popular in the therapeutic world.
Cumin
Cumin may be beneficial to people who are trying to lose weight. Cumin may assist the body in dealing with stress. Cumin contains antioxidants that may boost your immune system's performance. Cumin can assist you with poop issues. Cumin stimulates the central nervous system, which may help you remember things better.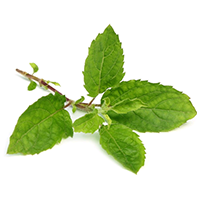 Tulsi
Tulsi contains a lot of Vitamin C and zinc. As a result, it acts as a natural immunity booster and helps to keep infections at bay. It has powerful antibacterial, antiviral, and antifungal properties that protect us from a wide range of infections. Tulsi leaf extract boosts the immune system by increasing the activity of T helper cells and natural killer cells.
Nutmeg
The spice is an excellent treatment for diarrhoea, constipation, gas, and other digestive problems. The spice's essential oils catalyse the secretion of digestive fluids, assisting your body's recovery. Internal cleansing of your system may also aid in the reduction of bad breath. Bad breath throughout the day is usually an indication of toxicity, particularly in the liver and kidneys.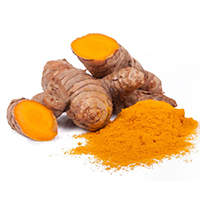 Turmeric
For centuries, it has been used as medicine in places such as India to treat issues such as breathing problems. Turmeric has recently been promoted as a super-food capable of fighting cancer and alleviating depression, among other things. Because of its antioxidant and anti-inflammatory properties, the spice can aid indigestion.
Ashwagandha
Ashwagandha is a type of evergreen shrub native to Asia and Africa. It is commonly used to relieve stress. There is little evidence to suggest that it can be used as a "adaptogen." Ashwagandha contains chemicals that may aid in brain relaxation, swelling reduction, blood pressure reduction, and immune system modulation. Some of the most compelling clinical evidence supports ashwagandha's ability to reduce cortisol production and calm the nervous system.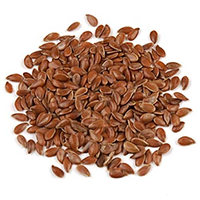 Flaxseed
Flaxseeds are high in omega-3 essential fatty acids and aid in inflammation reduction. These seeds are beneficial to those suffering from hypertension because they aid in blood pressure regulation. Flaxseed contains a lot of nutrients like vitamin B complex, manganese, and magnesium. They also aid in cholesterol reduction. Because these seeds are high in fibre, they act as a natural laxative.
Brahmi
Brahmi is a medicinal herb that is commonly used as a memory enhancer, aphrodisiac, and health tonic. It improves three aspects of memory: long term memory, short term memory, and retaining capacity. Brahmi has a cooling effect that keeps the mind calm and anxiety-free. It also encourages restful sleep.